Go ahead and write that book you've been daydreaming about for so long. Get it down on paper while it's still fresh in your mind—and try not to worry about nit-picky details. Give yourself the freedom to write, along with a room of your own, and you'll find yourself with a rough draft in a couple of months. Just tell your internal editor to "take a hike" and work spontaneously at this stage in the process. If you get stuck or feel frustrated with either yourself or some aspect of your draft, consider hiring me as your writing coach. I will help you get unstuck and regain your confidence.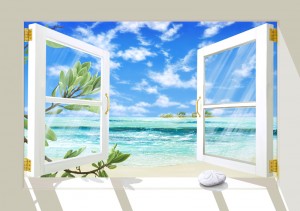 Once you have completed a draft, look over your manuscript, fix any obvious problems, run it through spell check, and submit it for a through review. This step in the process is invaluable and will help you revise your draft. Most manuscripts need a thorough overhaul before they are ready to be copyedited and proofread. 
My services include:
coaching to help you with any writing issues. 
proofreading ("express" and "basic") to correct any remaining errors. 
line editing (aka "copyediting") to ensure that your writing is clear, concise, and error-free.
developmental editing to provide a detailed critique and helpful guide to revision.
substantive editing (aka "heavy copy editing") to help with structure, focus (theme), development, paragraphs, and sentence structure. 
mini edit/critique designed to provide a critique and line edit on a portion of your manuscript.

I provide two editing options. "Track changes" allows me to mark the electronic version of the text and send it back to you via email. Queries and suggestions take the form of attached "comments." I usually return two versions of the document or manuscript: one with all the changes accepted and one that allows you to accept or reject each change as you see fit. (That way you can decide.)
For those clients who prefer to have me mark the hard copy, I red-pencil edit, using traditional proofreading symbols, write my queries and suggestions on Post-its, and mail the manuscript or document back. 
If you'd like to get started, please fill out the Client Questionnaire. When you have completed the form, click send at the bottom of the page.Your questionnaire will be sent to me via e-mail, and I will be in touch with you shortly.