I always assumed I would spend my life teaching English, but after working as an instructor for over ten years, I moved to the Puget Sound area and launched Seattle Editing. The twin strands of my career, teaching and editing, complemented each other well. In 2009 I added a third strand when I earned my TESL certificate. Teaching ESL writing classes has made me a more versatile editor. Many of my clients have been non-native speakers.
Teaching
While earning my Masters and Doctorate degrees, I taught four different writing classes: basic English, Freshman English, Research Writing, and Business Writing. When I was hired as an instructor after completing my Ph.D. in English, I began teaching literature and humanities classes as well. Teaching my students how to correct their errors and improve the focus and structure of their essays helped me become a more accomplished editor and writing coach. In my spare time, I edited letters, proposals, essays, and even an engineering manual.
Editing
As a grad student, I landed my first editing job at Washington State University, where I proofread submissions for three literary journals. Since then I have broadened my editing skills in a number of workshops and courses.
ESL
After receiving my TESL certificate, I taught ESL writing classes at two refuge centers and at Edmonds Community College. As a result, I am better qualified to edit the work of non-native English speakers. 
Seattle Editing
For the past decade, I have operated a freelance editing service in Seattle. At first I would accept nearly anything that came my way. These days the majority of my clients are writing books for self-publication, though a few of them are under contract with publishers. Most of my clients begin with a developmental edit or a manuscript critique and later return for copyediting. 
Here I am at my desk, happily absorbed in a new manuscript.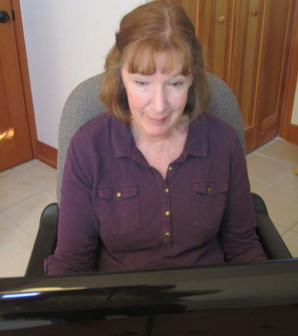 Click here for my editing resume.